Training Notices
Training Notices are listed below, click Signup to access the web registration page.
Sheriffs Academy
DATE: Mar 19, 2018 thru Mar 23, 2018
PLACE: Oklahoma Sheriffs' Association Training Center
TIME: 8:00 AM until 5:00 PM each day
CLEET HOURS: 40
INSTRUCTOR:
SPONSOR:
COST : Free!
2018 Sheriffs Academy Continuation.
If you have any questions please contact
OSA 1615 S State St Edmond OK 405-471-6049
Narcan Training
DATE: Mar 28, 2018
PLACE: Garvin County 911 Center
2nd Floor
225 West McClure
Pauls Valley, Oklahoma
TIME: 10:00 AM until 3:00 AM
CLEET HOURS: 2
INSTRUCTOR: Dr. Bill Worden
SPONSOR: OSA
COST : Free!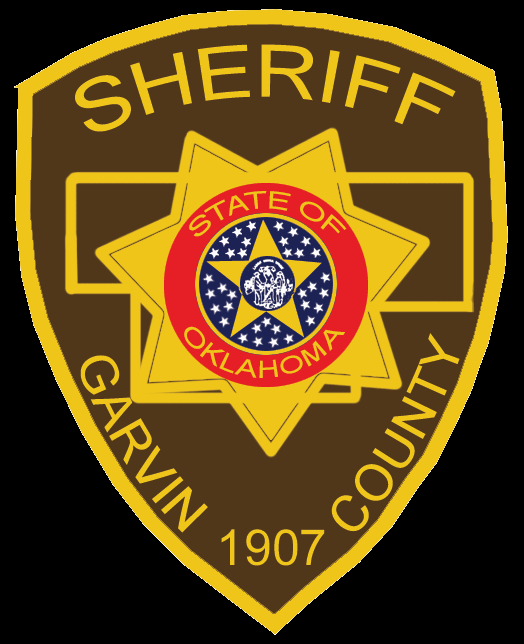 This training course will include NARCAN training as well as 2 hours of Mental Health on Excited Delirium.
Signup Online Attendee Packet Download
If you have any questions please contact
Garvin County Sheriffs Office
Grant Writing
DATE: Apr 30, 2018 thru May 1, 2018
PLACE: Tulsa Police Academy
6066 East 66th Street North
Classroom TBA
Tulsa, Oklahoma 74117
TIME: 9:00 AM until 4:00 PM each day
CLEET HOURS: 12
INSTRUCTOR:
SPONSOR: Tulsa Police Academy
COST : $425.00

Tulsa Police Academy and Grant Writing USA will present a two-day grants workshop in Tulsa, April 30-May 1, 2018. This training is applicable to grant seekers across all disciplines. Attend this class and you'll learn how to find grants and write winning grant proposals. Registration available here: http://grantwritingusa.com/grants-training/grant-writing-workshops/tulsa-oklahoma-april-2018.html?utm_source=janet&utm_medium=email&utm_content=oklahomasheriffs&utm_campaign=tulsa-oklahoma-april-2018
If you have any questions please contact
Janet Darling | 888.290.6237 | janet@grantwritingusa.com
Crisis Negotiation for First Responders
DATE: May 8, 2018
PLACE: Osage County Sheriff's Office
900 S. St. Paul
Pawhuska, OK 74056
TIME: 8:30 AM until 5:00 PM
CLEET HOURS: 7
INSTRUCTOR: Paul Barbour, Jr.
SPONSOR: Osage County Sheriff's Office
COST : $125.00
First Responding Officers, Jail Personnel and Communications Per-sonnel are usually the first to communicate with a person in a Crisis. Whether that crisis be a Criminal Barricade, Hostage Situation or Crisis Barricade, the first responders words and actions are crucial in setting the tone for how the incident will evolve and ultimately resolve. This CLEET accredited course is designed specifically to train those first responding officers and support personnel. It is an excellent course for law enforcement officials with no training in Crisis Negotiations, but it is also a great additional course for the trained/experienced negotiator. The course covers: Dynamics of a Critical Incident, Dealing with a Person in Crisis, Threat Assess-ment, Intelligence Issues, Active Listening Skills, and much more. Register online at: www.crisiscom.net.
If you have any questions please contact
Paul Barbour, Jr. | crisiscom@cox.net
Financial Crimes Against Seniors
DATE: May 16, 2018
PLACE: OSA-OKC
South Conference Room (located in the Student Center)
900 N. Portland
Oklahoma City, OK
TIME: 8:00 AM until 5:00 PM
CLEET HOURS: 8
INSTRUCTOR:
SPONSOR: CLEET
COST : Free!
CLEET was awarded a grant from the Department of Justice to have the National White Collar Crime Unit teach Financial Crimes Against Seniors in Oklahoma. Attendance to this class is crucial for anyone who investigates or has any contact with seniors who may become a victim. Please register for class as follows: Non-CLEET Certified Officer – Reply e-mail Shelly Lowrance at shelly.lowrance@cleet.state.ok.us with the students name, organization and contact information (preferably emails and direct phone numbers). CLEET Certified Officers - Enroll on the CLEET website. Class will "open for enrollment" March 16th.
If you have any questions please contact
Shelly Lowrance | shelly.lowrance@cleet.state.ok.us
Dispatcher Training - Domestic Violence
DATE: May 17, 2018
PLACE: Garfield County SO
216 W. Oxford
Enid, OK 73701
TIME: 8:30 AM until 4:30 PM
CLEET HOURS: 7
INSTRUCTOR:
SPONSOR: The Public Safety Group
COST : $199.00
Topics include: What is battering, why do men batter, why do woman stay, the cycle of violence, cultural issues, elder abuse, domestic violence case studies and call taker & dispatching techniques. Register on-line at www.publicsafetygroup.com.
If you have any questions please contact
Garfield County Sheriff's Office